A unique, newly built building with a futuristic look, located on the corner of two busy Belgrade streets. This building has already become a symbol of this part of the city due to its visibility from afar, it has also become a destination in Belgrade. The ground floor of the building is reserved for business premises and a spacious, modern lobby that enchants all customers as well as their visitors. Like our other facilities, this facility sets high standards in construction, both in the exterior and in the interiors of the apartments, which our clients have carried out in agreement with our architects.
Building facade
The exterior of the building in Gospodara Vučića street in Vračar, Belgrade.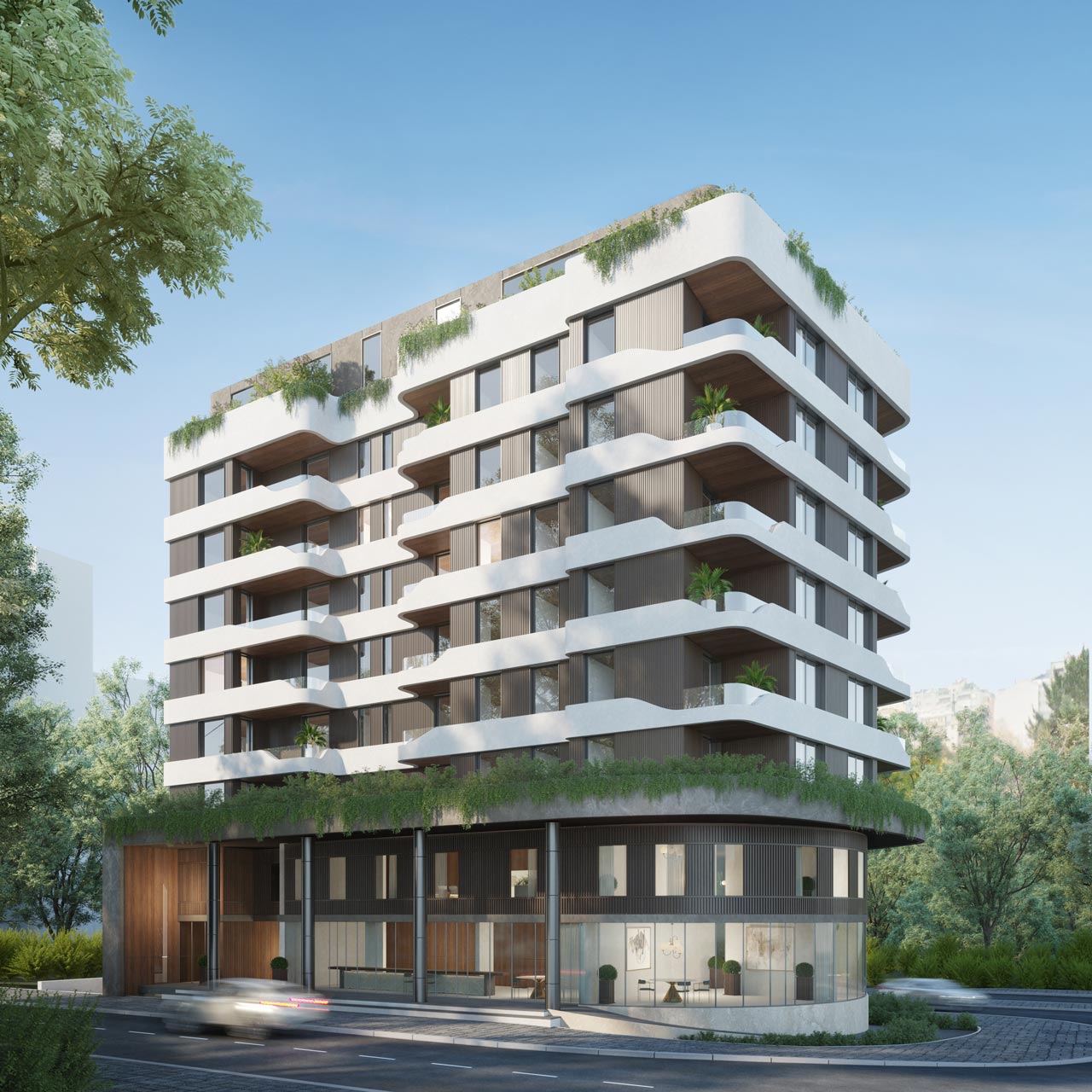 Interiors of Apartments
Interior view of apartments in Gospodara Vučića Street in Vračar.